A message from the Minister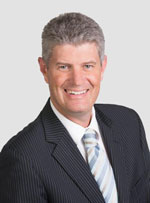 The Queensland Government remains committed to keeping Queenslanders informed on the COVID-19 response.
While we are all preparing to take the appropriate steps in the roadmap for easing restrictions, to ensure the safety and wellbeing of all Queenslanders, the Department of Local Government, Racing and Multicultural Affairs has made the difficult decision to cancel Multicultural Queensland Month (MQM) and the Multicultural Queensland Awards (MQA) in 2020.
Funding from the MQM and MQA initiatives, as well as other programs, is being redirected to the COVID-19 community recovery response as part of a $900,000 Community Connections Support package. These funds are going directly to community-based partners who are playing a critical role ensuring appropriate help is available for Queenslanders from diverse backgrounds, particularly those who are most vulnerable at this time.
As we make our way through this difficult time, it is more important than ever that we hold true to the sentiment that 'we all belong'. Over the coming months, we will continue to denounce racism and promote messages of unity, harmony and inclusion in new ways. We would welcome your support in this endeavour.
We look forward to bringing a revitalised Multicultural Queensland Month and Multicultural Queensland Awards to you in 2021 and continuing to demonstrate that 'we all belong'.
The Honourable Stirling Hinchliffe
Minister for Local Government
Minister for Racing and Minister for Multicultural Affairs

Last updated: Monday, Nov 30, 2020